Smarter way to create documents
// Aiddocs for developers & architects
Production of documents from applications can be a tedious programming job. Document templates need to be updated due changes in products, laws and corporate brand. Changes should be rolled out through all systems on tight schedule. At the same you are running out of developers, so how can you manage?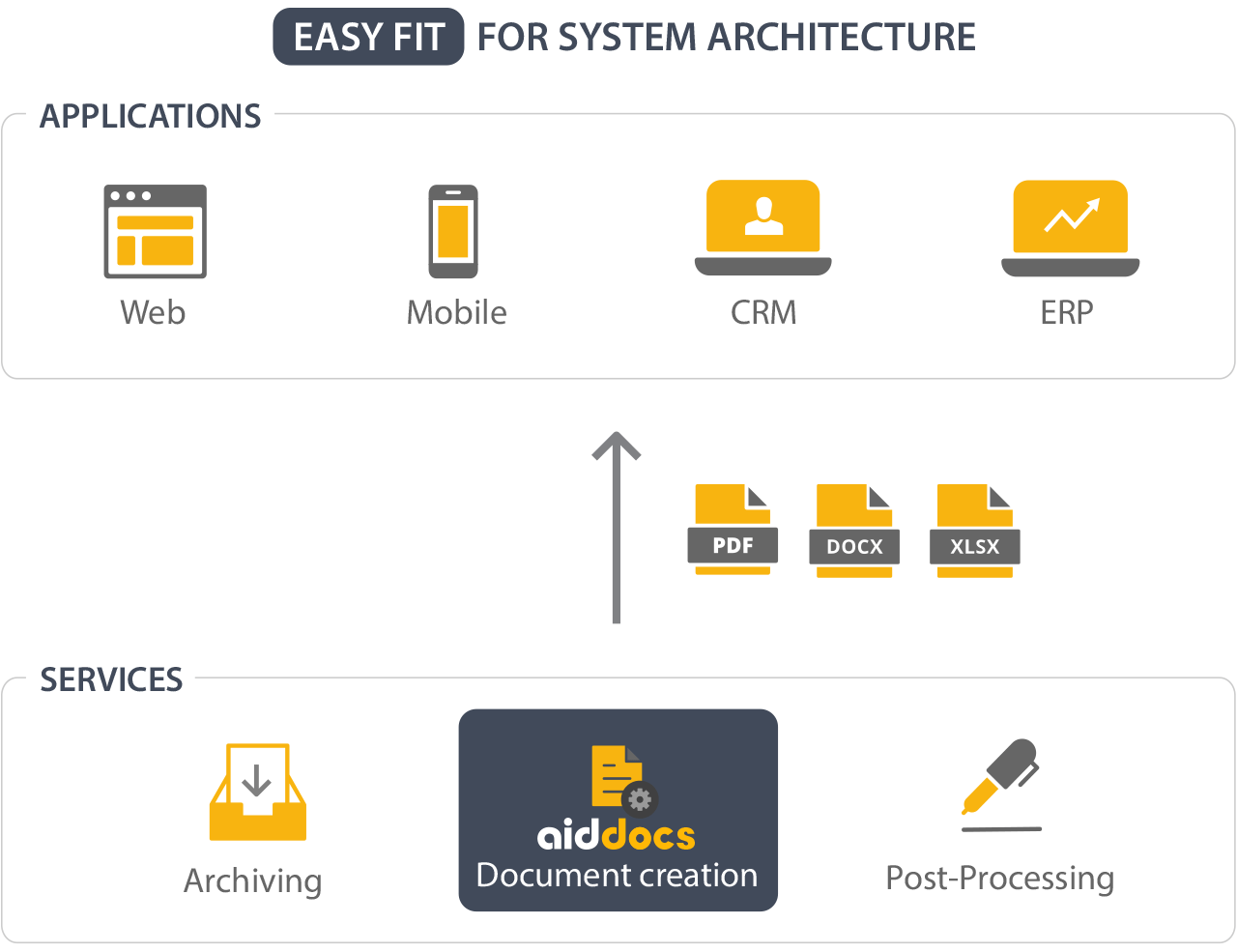 Clean Architecture
Aiddocs takes a modern service-oriented approach to document production. It creates documents dynamically from up-to-date templates, for any business application (ERP, CRM etc.) or service channel (Mobile, Web) you may have.
Aiddocs is compact and easy to integrate. It is a robust starting point for all kinds of document handling processes and can create very complex documents.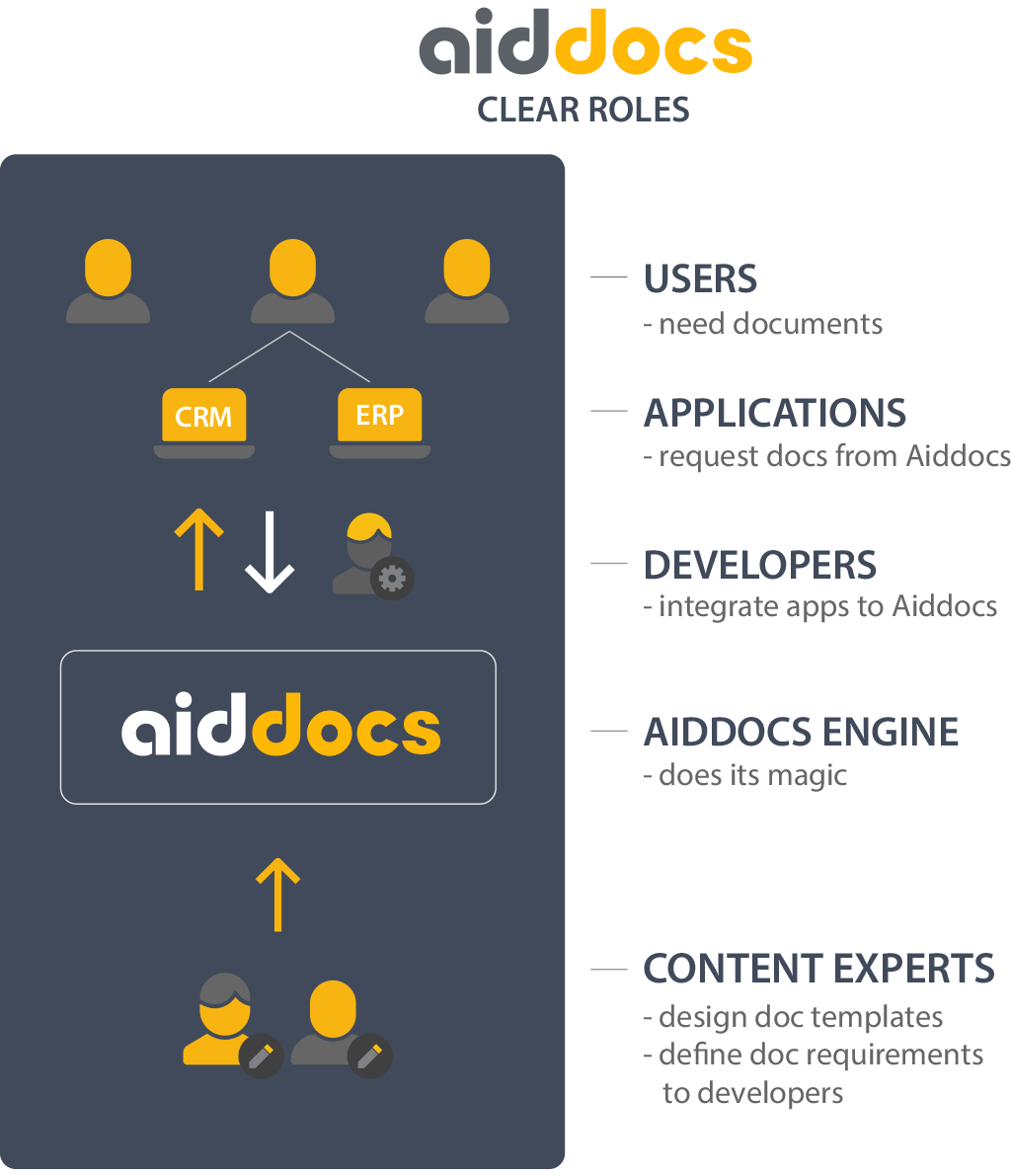 Clear Roles
Aiddocs separates the roles of software developers and content experts. 
Together they first agree on the data schema, which needs to be included in the document.
Duty of the developer is to gather the needed data as XML and integrate the application with the service.
Content experts take care of document design and content.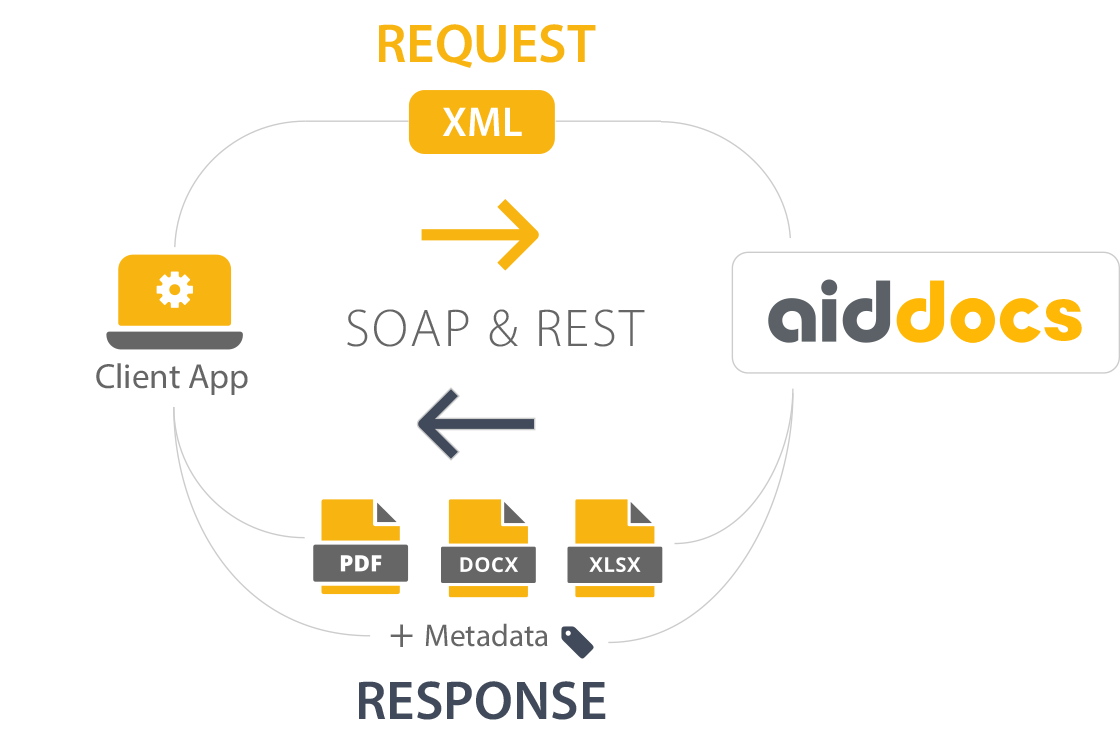 Integrate With Ease
Aiddocs is built on common standards: XML, XPath, SOAP and REST. This makes it easy to learn and use from any application programming environment. The template layouts are based on the standard Microsoft Office formats, which means that editing can be left to the content experts themselves.