Know your way around Word and Excel? That's all you need.
// Aiddocs for content experts
Aiddocs is a smart solution to manage templates in automated document production for the whole organization. With comprehensive support for polished, brand conforming output.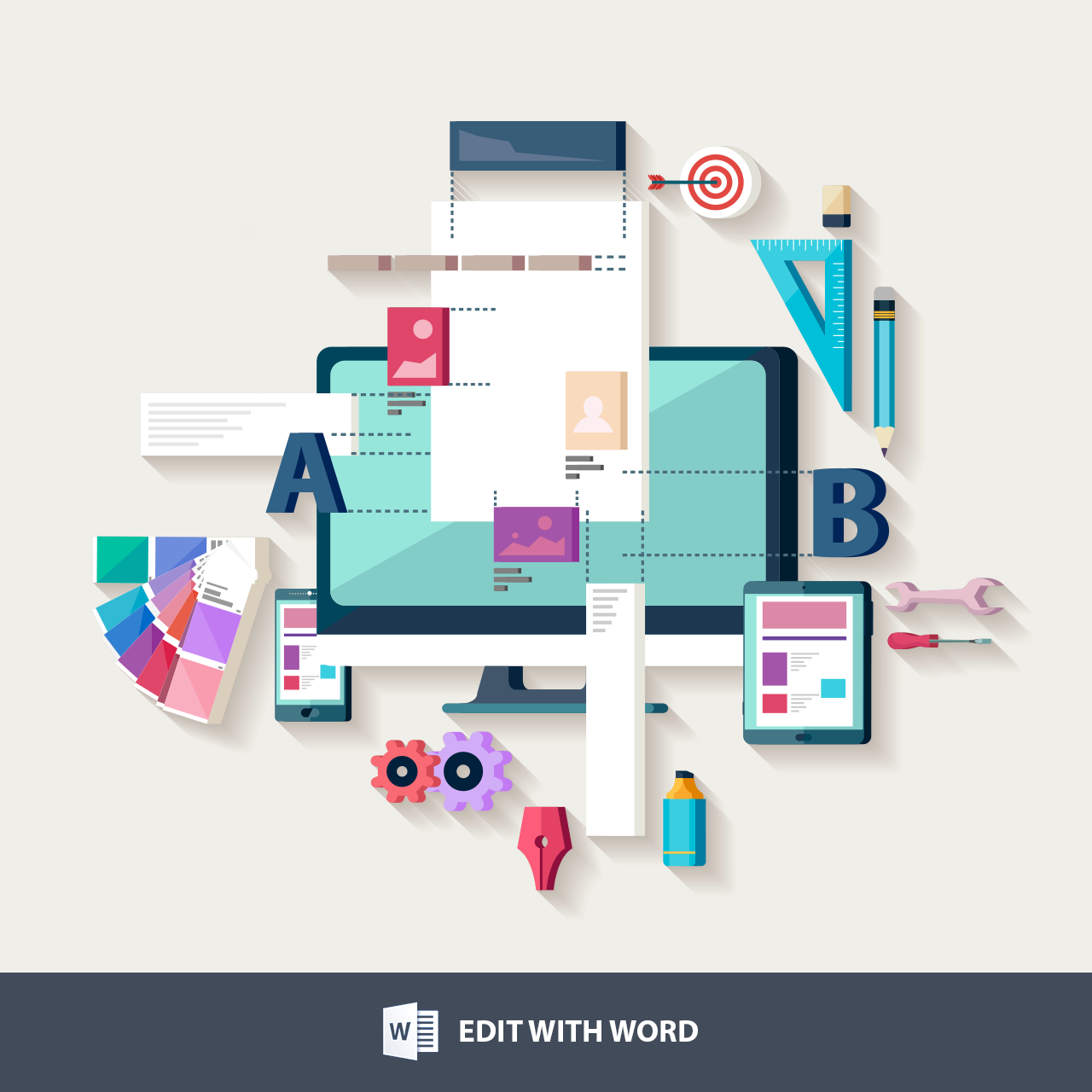 Full Control Of Design And Content
Aiddocs separates template management from applications. As a content expert you have full control over content and layout of documents. No macros or application logic is needed to design templates for even complex documents that adapt dynamically to the provided data.
Use all the features of Microsoft Word to design polished visual layout for your templates:
styles
sections
pagination
column and page settings
table of contents
content protection
and more
Powerful & Time-Saving Features
Aiddocs' advanced features make editing a breeze.
Template parts
Divide commonly used content as template parts and reuse them with other templates, conditionally per case. This makes easy to manage a complex template collections, containing hundreds of templates.
Multilingual
Need to support multiple languages? Don't worry – Aiddocs is multilingual by design, which greatly simplifies template management, deployment and use.
Merge any content
Merge any content easily to the documents: text, table content, images, bar codes of any sort and values for form controls like checkboxes.
Metadata features
Metadata is in key role in controlling document processes like archiving or electronic signing after document creation. Aiddocs templates support all common metadata types and easy-to-use editing them in templates.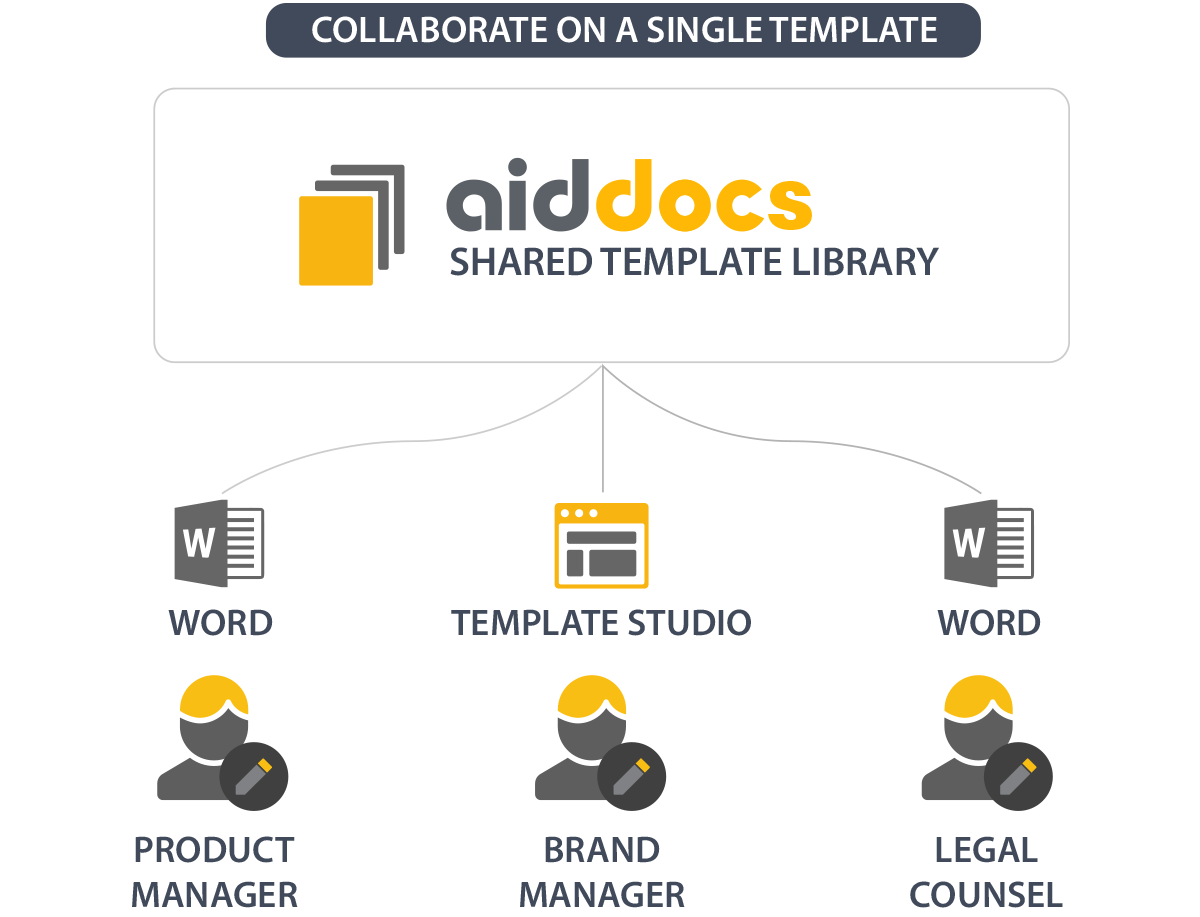 Easy Collaboration
Aiddocs makes it easy to work with other content experts and teams involved in automated document production by providing clear roles for everyone.
Among content experts everyone probably has their own areas of expertise: product details, marketing, branding, quality standards, legal matters, translation etc. Creating a document template requires them to work together. Aiddocs' shared template library and Microsoft Word support make collaboration simple.
Aiddocs also helps working with developers and quality assurance team testing the templates by offering each of team clear roles and a natural work scope.
Manage Huge Template Library
Aiddocs scales to any size business or organization. For example, you can have separate template libraries for each organization's unit. Let each person or team manage their own template set and proceed independently.
Aiddocs offers also separate environments for development, testing and production. This contributes to a solid template deployment process and minimizing the possibility of errors.