Better Customer Communication With Less Money
// Aiddocs for business managers
Streamline document management by automated creation and easy document production. 
Centralized document generation service

Accessible document creation using templates and Microsoft Office tools

No coding required

Maintain up-to-date content and branding

Minimize the risk of defects or publishing delays
Better Customer Communication With Less Money
// Aiddocs for business managers
Document content management in organizations is a continuous process where several teams are involved. Aiddocs helps to streamline this process by organizing work for cost savings and easy management. Documents produced are consistent in branding and enable automation for enhanced efficiency.
Save Time And Resources
Work smarter with Aiddocs and save:
No coding or macros needed for templates. Free your software developers from modifying document templates. Content management is more efficiently done by content experts.
Reduce deployment costs. All your apps are served by centralized document generation service. Document generation doesn't need to be implemented in each individual application, lowering development costs on the long run.
Efficient content / design updates. A centralized template library makes updating your document content and branding faster.
No training or licenses for special software is needed. Edit templates with your familiar Microsoft Office.
Improve Customer Experience
Whether your organization needs to create polished single page certificates, service agreements with shared content for terms or complex data-driven product manuals, Aiddocs provides you with support for both document structure, rich content and advanced formatting.
Edit With Ease
Aiddocs supports both PDF/A and Microsoft Office .docx -formats. Most typically documents are created as PDF/A format for archiving purposes. Aiddocs also supports Microsoft Office .docx to enable generating fully editable documents for any of your applications.
Always Up-to-date Docs
Keep your docs content and branding always up-to-date, as each new document is generated dynamically from the centralized template library. Risks of defects or delays in publishing are minimized due to built-in testing tools and flexible deployment process.
Automation & Metadata
Document processes like archiving can be automated by making use of document metadata. Aiddocs templates support all common metadata types and easy-to-use editing them in templates.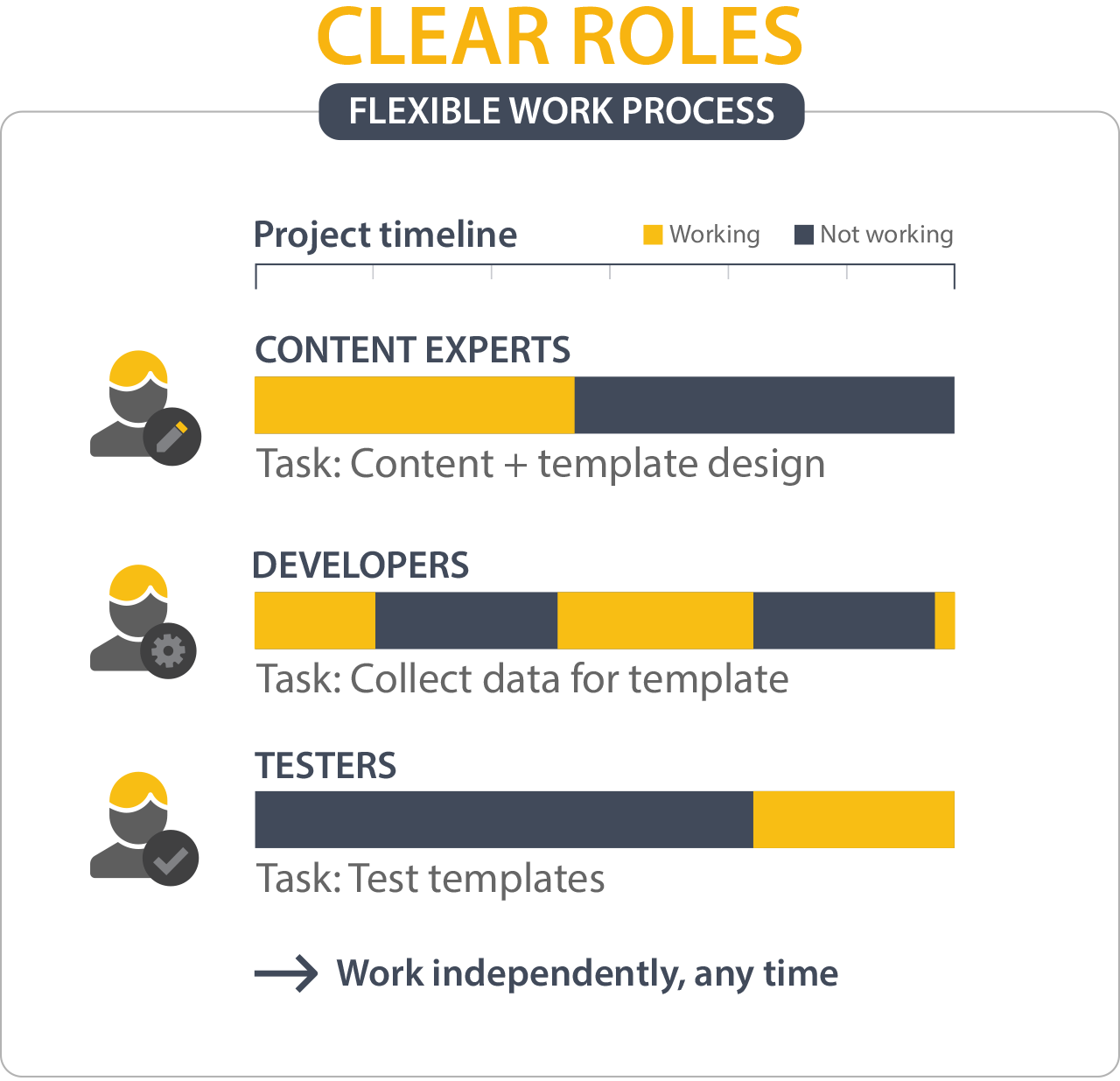 Managing Work Made Simple
Aiddocs provides clear roles for people involved in content management. Content experts manage templates with minimal dependency on applications or software developers. Testing can be accomplished independently of application change status. In content deployments, IT management personnel are often not needed at all.
Benefits
Save time and reduce risk of delays, as everyone is able to make progress independent of others
Familiar, meaningful work roles. Better job satisfaction.
Work is easier to manage and track for managers.
Easy to outsource brand or content management or use external software vendors